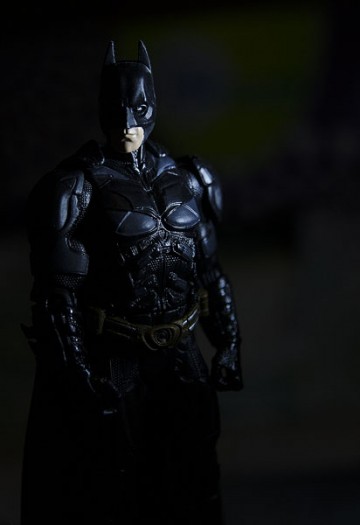 Got in inspired to practice shooting. So I got an LED light, set up my Batman Rises Action Figure on my desk and snapped a couple of photos.
F2.8 – 1/500th Shutter – ISO 200 – Aperature Priority – RAW format
Opened it in Photoshop Camera Raw, added some Clarity, then in Photoshop – cleaned up some dust (gotta remember to dust them prior to shooting!) and then cropped it.
I like it.
Beto
PS – had to add a new category to my blog – Action Figure Photography.