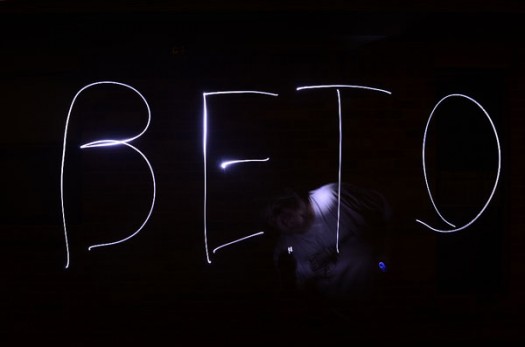 During Spring Break of 2012 my daughter and I wanted to try our hand at "light painting."
If you don't know what this is – basically you set up the camera on a tripod, set a long exposure and then get in front of the camera with a light source. A flashlight or LED and  you draw in the air to get an image.
When I described this to my daughter Emmy, she was all like, "Yes! let's do it Dad!"
So last night around 9pm we went to the backyard and did our best for our 1st attempt. It's a lot harder than you think and we need more colored lights but we had fun. And I made no adjustments in Photoshop – this is straight out of the camera.
See the gallery below. Next time I'll use my flash to illumiante ourselves rather than point a flashlight at ourselves for 2 seconds. We'll do more later.
Click on an image for a larger preview.
Beto