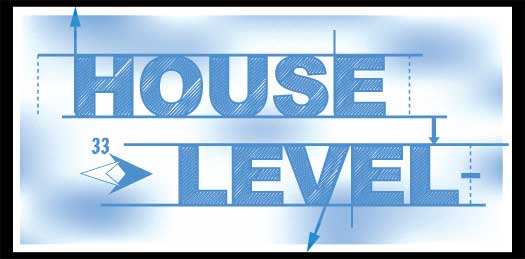 Okay so I'm a little far off on the headline but I wanted to throw an interesting twist to my post.
Yes, we've decided to have our home foundation leveled. It's an expensive homeowner cost but well worth it. We love our home, love our neighbors and the area.
We had seen some cracks form the past couple of years and knew the 18 month drought was not helping either. We wanted to get in front of this problem before it got worse and we are glad we did.
I lined up the contractors got our bids and found one that we felt very comfortable with and he even gave us some pointers. He suggested we call the insurance company to make sure we didn't have a water leak underneath the slab. Funny – we had one later.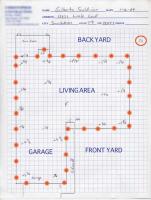 The insurance company came out and scheduled a plumber to test the lines. Good news, we had no leak – Bad news, we'd have to foot the entire bill for the foundation. But again – we love our home. We'd just have to do without a vacation this year (or a flat panel TV *sniff*) but all in all – it's the right thing to do. Turns out we'll need to do the entire home, 33 pillars. And guess what? You're charged by the pillar. Of course…
I wrote a check for 1/2 up front and scheduled the construction work which would take 5 days. Then we had a water leak…rats. This complicated matters but we're pressing forward.
So, I will update my blog with what's going on with pictures to show you how it's done. Plus keep a visual record for me since this is my first time getting a house leveled.
For day 1 – I've included some "before shots" of some cracks and also the orange spray paint the contractor used to mark where the holes will be dug. It's gonna be hard work I know. 
I've posted some images below that you can either click on for a larger views and you have three options:
click on each image
Show as a slideshow
or the larger PicLens – pretty cool. 
Beto