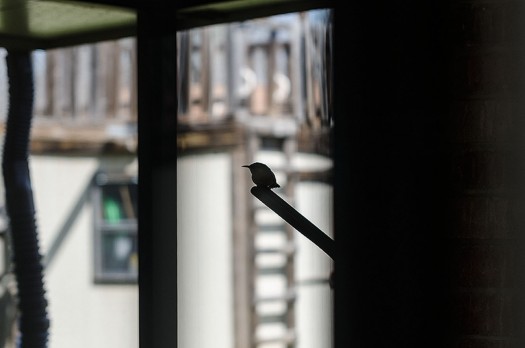 Was working from home this wonderful morning and I heard something bumping in the back screened in patio. Turns out a small birdie got into our porch and was trying to get out. It knew there was a screen so it wasn't smashing into the screen. I grabbed my Nikon and with my 200mm (because it was so small) I tried to get some pictures of it.
Man that little thing was fast!
I thought it was a sparrow but noticed it had a longer beak and was a little "chunkier." I did manage to get some shots so I think its a Carolina Wren – click here to see.
You can see the "blurry" photos I took of this speedster down below. I then walked out, tied up Bandit and shooed it out the open door.
Click on them for a larger view.
Beto