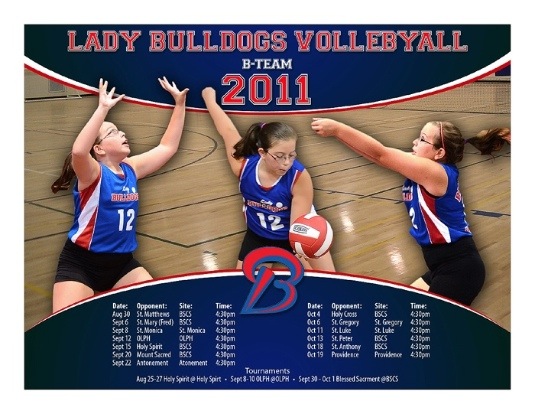 Spent some time on Sunday night putting together my little girl's volleyball schedule for the familia.
This weekend Emmy had her first volleyball tournament with her teammates on the Blessed Sacrament Catholic School's Lady Bulldogs B Team.
They played on Thursday but sadly, they lost on Saturday in the tournament. Emmy was given the role of "setter" and she did great. Love to watch her get up under that ball after the 2nd hit and set it up for her teammates.
I was up in the seats shooting with my Nikon D7000 with my Sigma 70-200mm lens. It was dark and I'm not too happy with the photos but I grabbed some and using a template – I came up with the volleyball schedule.
I will be emailing this to my familia to come support Emmy.
I also took the opportunity to go back and pull up some of the older schedules I have created for my kids and I created a gallery below. You can click on the pictures for larger view.
Beto