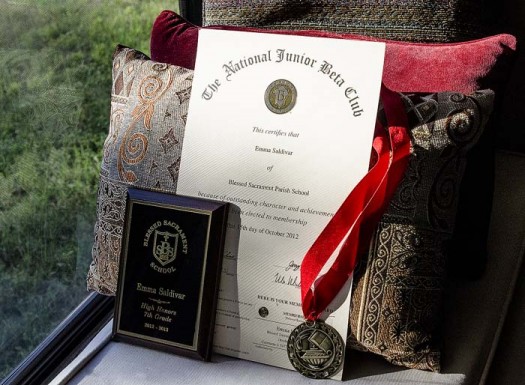 Big night for my little girl this past Thursday.
She received multiple awards for Academic Excellence. She got a High Honors plaque, a medal for scoring above the 75th percentile on the IOWA standardized testing and elected to Junior Beta Club.
The sun was setting in the backyard on Sunday and I noticed the awards laying near our bay window…and I had an idea. I grabbed my camera and with Elizabeth art directing, I snapped a couple of photos by the "clean" window.
We are so proud of her.
Beto