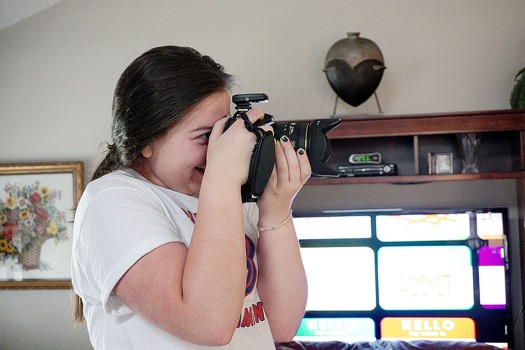 My Emmy is entering a photo contest for the Archdiocese 2016 Catholic Creative Arts. She invited her friends to come over and wear shirts that mean something for her spiritual growth.
We were going to shoot outside but it was cold and wet so of course, "Daddy" set up his lights and Emmy started shooting. She invited two of her "school long friends" and her Confirmation sponsor (white t-shirt).
Below are some of the behind the scenes photos and some she took as well. No editing – straight out of the camera. She's already copied them to her iMac and will edit just one to make a print and then submit. I really just gave her direction on the camera settings and how they worked to get the photo she wanted.
"Because these are supposed to be her photos – not mine."
But it sure was fun to see her start directing and shooting. Afterwards, she walked over to the window and said, "Man, it's much cooler near the window!" Made me smile.
Click on the photos for a larger view.
Beto