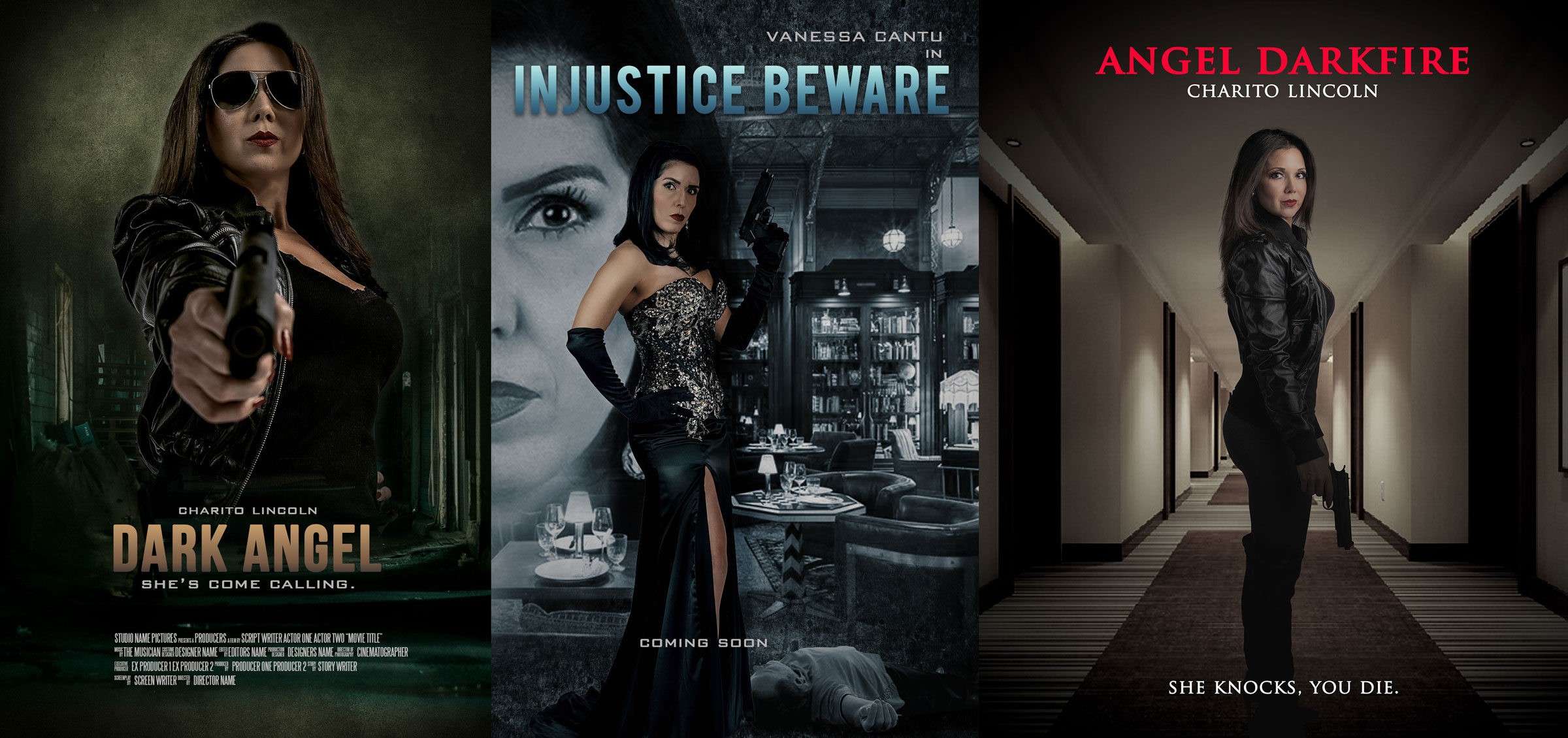 Most of you know that I've been doing a lot of photoshoots in the past year. I've been lucky to have such wonderful models and for the most part, I would just clean up the backgrounds and send the images to my models for well…being my models. I need to keep my photoshop skills keen so I used some of the images from shoots this year to create some fake movie posters. Click on the images above for a larger view. You can see the before and after below and see how I created them. Use the slider in middle of the images to get a before and after.
Thanks Gilberto
CHARITO – DARK ANGEL ALLEY MOVIE POSTER:
Here are the components I've used for the first poster.
Next image has a slider – you can move to left to right and see how the image came together.
VANESSA – INJUSTICE BEWARE MOVIE POSTER:
This one had a little more components to help create the poster. Again – use the slider below to see how it was built.
CHARITO – HALLWAY MOVIE POSTER:
This was actually a more simple one – just two images but some color grading to get the images to match: