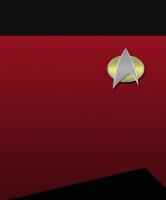 I decided I would try something new (for me that is) by creating a new profile picture or image for my FaceBook account.
As all of you know I'm a big fan of Star Trek and The Next Generation is probably my most favorite of all the series. So I decided to come up with a "profile badge" of the Star Trek TNG uniform.
I did some research online (as if I couldn't remember the uniform) and then fired up Photoshop. It was a combination of layers with simple shapes and colors to create the uniform. I must admit though – I just took the communicator badge artwork from a site and cropped it down. Hey…if it ain't broke – don't fix it.
Here is what I came up with.
I like it and I've posted it to my Facebook account.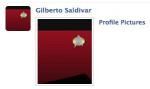 This opens up a lot of possibilities now – I'm thinking of doing some more badges for my Facebook account – Lost in Space B-9 robot, Robby the Robot, Calvin and Hobbes…the possibilities are only limited by my creativity.
Thanks for letting me share.
Beto