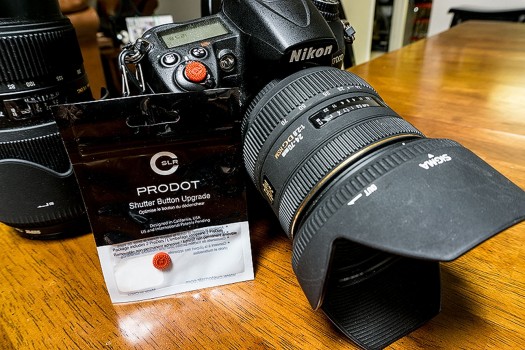 Trying out this little gizmo I bought online for about $8 for two. I'm hoping it will "train me" to keep still when I press the shutter button on my Nikon. This should help with sharper image since since none of my lenses for my Nikon D7000 have image stabilization built in like my Sony A6000. Again these were pretty cheap and I can always remove it once applied to my Shutter button.
The site stages: "…the ProDot Shutter Button Upgrade helps you capture better photos with more comfort and control. The ProDot's textured surface and raised button padding reduces camera shake and provides a better grip for a smooth shooting experience. This camera upgrade provides an instant improvement to the most critical engagement point of your camera: the shutter button."
You can see the demo here at their site – ProDot Site.
I like the way it feels and it comes in black and clear too.
Beto