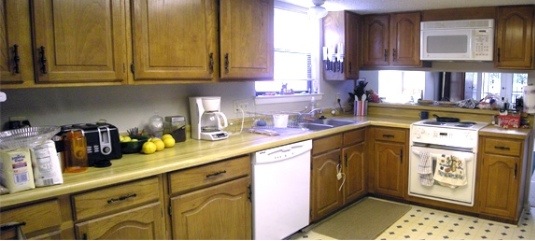 I'm off today doing the DaddyCare thing but my wife went to work. She left me a note, taped right below the microwave asking use to pick up the house.
She didn't ask us to but we did a particular good job in the kitchen…because we know what is coming tonight.
The arrival of the "Baker Banshee."
Some of you might remember her cousin…the Samurai Dust Warrior but this one does more good than evil.
Its set to arrive today…after work…
Beto