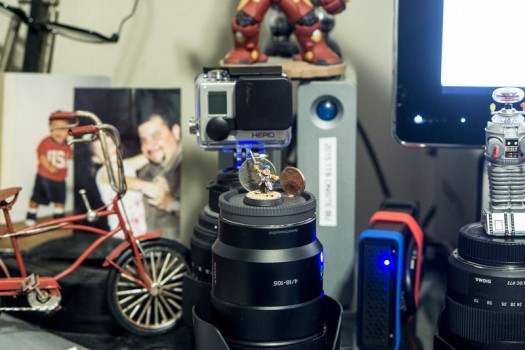 My son came by today and returned my D&D figurine "Thumbs" – he told me it didn't bring him any luck but as I was examining my figurine, I decided to bust out my Sony A6000. I put some macro tubes on it and shot some of the below pics.
"How the hell did I ever paint something so small!?"
I put in some coins for perspective. Click on them for a larger view.
I didn't use my DIY lightbox but you can see more images by clicking on this link.
Beto