Got my work done for the day and decided to try something with "my toys."
Liz calls them "dolls" to which I immediately correct her like a character from The Big Bang Theory, "THEY ARE ACTION FIGURES!" It's this loving banter her and I have…
I had an idea and since I'm off this week for Spring Break, I decided to shoot from a different perspective…mind you this is just a test shot. I went into the garage, dusted off an old box, pulled out some ACTION FIGURES and did a quick set up and shoot, I'll do it better later…
And yes for all you people out there saying, "He has Action Figures?!"
Yes, I do.
I busted them out to shoot this and it's a variation from the Web of Spider-man comic book title aptly named, The Incredible Hulk has just spotted Spiderman – Cancel Christmas.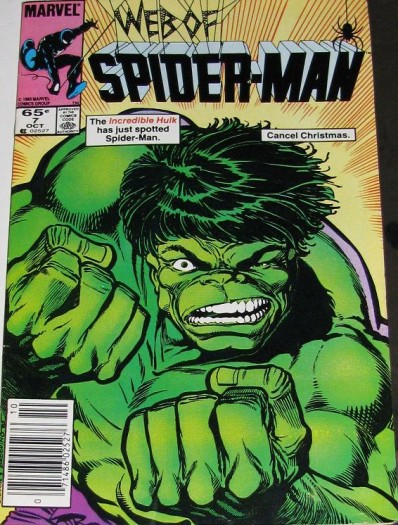 So there…you know more about me that you need to…and sad to say, some of you have confirmed your suspicions.
Beto
PS – YES! I have that comic…just have to find it!