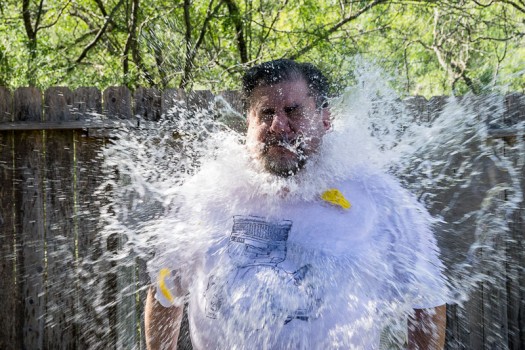 Well, wasn't quite satisfied with our last water balloon toss at Dad, and I did learn some things so we decided to give it another try. Plus, I love to hear my daughter laugh.
We bought some larger balloons and then set up both my Sony A6000 (with Liz at the helm) and then my GoPro just to get some smooth SloMo as well.
I didn't get the GoPro positioned as well as I'd wanted to, kind of a little off center. But I like it.
Getting nailed repeatedly by water balloons is a big distraction.
Below is a quick 1 min video of the repeated throws.
I used the Sony A6000 11 burst mode (11 frames per second) to capture the balloon being thrown by Emmy and then doing a composite in Photoshop. I like the Purple balloon version – blue, meh.
Anyway, you can click on them for a larger version.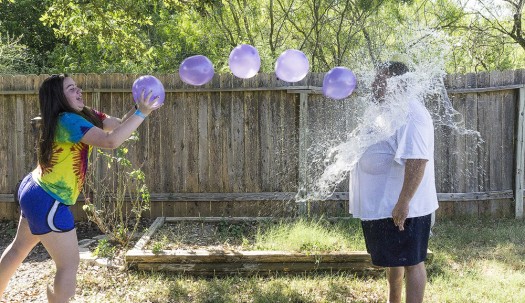 Beto