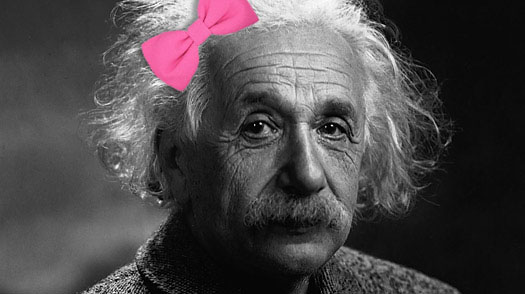 Yes…yet another proud Papa moment. First my boy now my little girl, Mom and I are so proud.
Our little girl, Emmy made High Honor Roll at Blessed Sacrament Catholic school this past grade period. She said she missed the 6th grade's principle's list by one point! Here lowest grade was 93 and it was in math! We are so proud of her.
When Liz showed me her grades and certificate below, she said,
"She's a girl genius!"
I figured the pink bow on Einstein was appropriate. 🙂
Honestly, she must be getting these brains from her mother. But she gets her creatitvity from her 'ol Dad. See what she's done in the past. Duct tape flowers and my Daddy's bracelet.
Yup she is…who knows, she might turnout to be a little "Spock?"
Thanks for letting me share.
Beto