I thought I would post the quick production process of taking this photo.
I was in our backyard today as the storm clouds rolled in and I snapped a picture of the sky with my iPhone. Sadly…it didn't rain.
I took it with a small app called, TrueHDR which snaps three pictures at different exposures then merges them for an interesting composite photo. I've seen this done with regular DSLR photography called HDR (High Dynamic Range) imaging — but have never had an opportunity until now.
After saving it to my Camera Roll, I wanted to add more vibrance to the image so I took it into another App called, Camera+ which has a very cool filter called, "Clarity" and voila!
Pretty cool looking photo of what I'm calling, "God's Eye."
And I did it with just a couple of finger swipes on my iPhone. I posted the images below so you can see the progress.
And yes…I have way too many Photo Apps on my iPhone! Click on the image for larger view of the Apps.
Below you will see the photo that TrueHDR took and then at the top of the post – you can see the difference Clarify applied to the image. You can click on each one for a larger photo.
…but then took it one step further by going into Photoshop and using a Topaz noise reduction filter on it.
Muy Bueno.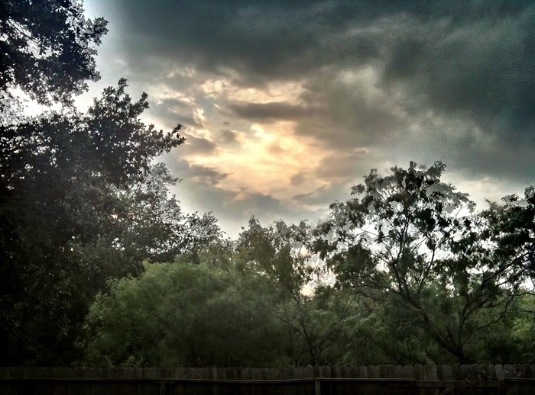 Proving once again, "The Best Camera Is The One That's With You" = Chase Jarvis.
Beto