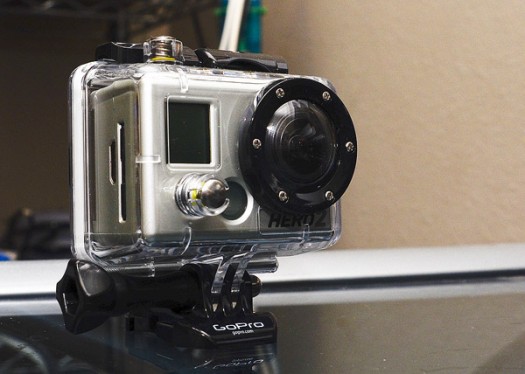 When I posted, "I pulled the trigger…" I meant a lot of things but one that I meant was that I bought a new toy.
A GoPro Hero2 Action camera. You know the camera – you've seen those wicked surf board angles, Moto-Cross, snow skiing videos…Well, I'm part of that club now.
I didn't buy it because it's a "gimmicky toy" I bought it for another "movie reason."
The gimmicky part is just a bonus…
So soon I'll be posting some video using this awesome little camera. I'm so excited.

Here it is against my "dirty" iPhone. Not very big, but cool for many, many awesome angles.
Thanks Jim.
Beto