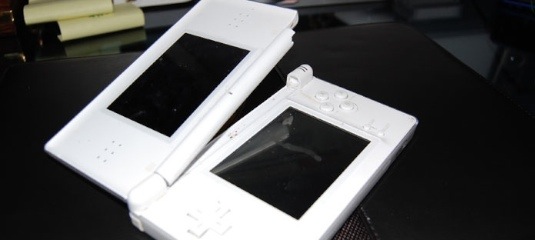 The other day my son came over and showed me his Nintendo DS lite. Somehow the hinge had broken. The good news is that it still works. I can power it up but it would be useless as is.
Of course you know me.
"Hmmm…I think I can fix that."
So on to the internet super highway (jeez who calls it that anymore) I surf to find replacement cases and instructions.
There are a lot out there. Ranging in all kinds of prices. My concern is ordering it from China or Hong Kong so I'll try to stick a US based company that I could order from. I'll need a special "tri-wing" screwdriver and nerves of steel.
Apparently this is not for the faint of heart, but here's my rationale.
If I can spend about $30 and fix it, then I've saved myself about $100. I'm quite impressed with how long my son has kept his DS Lite so I figured fixing it will place me among the ranks of those "Modders" out there that replace their game consoles with cool cases. Although it will be for my son, I'm sure he'll tell folks, "My Dad fixed it for me."
High praise indeed. Plus my buddy Jim replaced an iPhone screen – so I'm inspired.
I'm going to do some more research and get a replacement case. But not a white one…a different "cool one." oooooooooooooooo…….
We'll see. I'll post more on my blog as the process continues.
Wish me luck.
Beto