Most of you know that I've been filming the Blessed Sacrament Sports Banquet videos now for about 5 years.
This year was my last and I really enjoyed putting this one together. Each year I tried to "up my game" by moving from stills, to video, then adding slow motion and finally the "POV from Kids view."
I pride myself in trying to get a different perspective when filming each sport.
You would rarely find me filming from the stands because I would go down onto the field/court/dugout with the Student Athletes and coaches.
"I wanted parents to see what the kids see."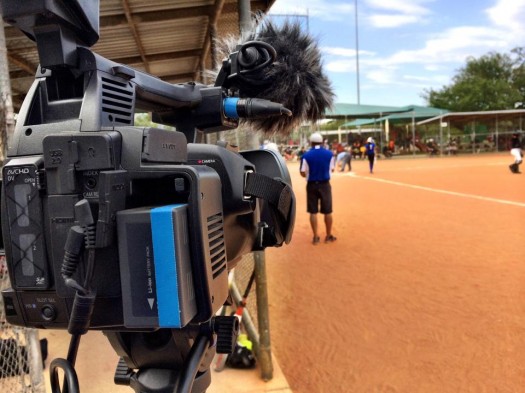 I'm going to miss doing this since my little girl is moving onto High school – I no longer need to film these wonderful kids.
I'm onto a new chapter of my hobby but in the meantime I wanted to share a short teaser video of the 42min 2014 Sports Banquet video I put together this year. I cut it down to 2mins and used some different music.
I leaned so much from filming "my kids" and I'll miss presenting the videos to the super stars they truly are, on and off the field.
Thanks for letting me share,
Beto