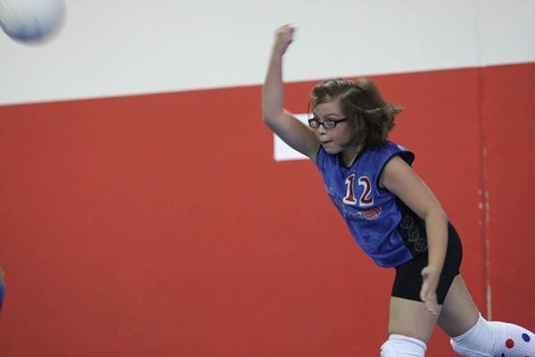 A good friend of mine let me borrow his Canon EOS 40D DSLR to shoot some photos of my daughter's volleyball team over the weekend.
If any of you have ever tried to shoot any type of sport in a gymnaisum, you know how crappy the lights can be and you shouldn't be using a flash in the gym. It distracts the players.
We have a pretty decent DSLR but our lenses just weren't cut out to take pictures of action inside a gymnasium. No matter what I'd do, I'd end up with blurry photos.
The last couple of years at Blessed Sacrament Catholic school, one of the Dad's of Joaquin's classmates would be walking around taking pictures of his son during basketball games with this big 'ol honking lens.
I asked John about the lenses and he told me the larger one was one of the best to use for sports photography. I started to investigate those types of lenses and man, I almost fell out of my seat when I saw how much they cost.
Then John offered to lend me his camera and lenses during some of my daughter's volleyball games. I took him up on the offer and began firing away during their tournament over the weekend.
Man, fast glass makes a difference. Plus, like my video camera, people get out of your way when they think you are a professional. And yes, he knows I would take care of his stuff.
I posted some pictures of my daughter's game below and I probably should have used a better white balance on the camera but I was not used to this camera and it's settings. Still, I was quite pleased with what some of the shots I took. The girl's won 2nd place in the tournament and I loved their cheer at the end.
Now I'm on the hunt for an affordable sports lens.
"…C'mon Honey! I don't fish, I don't hunt and I don't play golf!"
🙂
Thanks for letting me share.
Beto