12/26/18 FUN
So many of you know that I collect action figures.
NOT DOLLS!
Some of my favorite are from ALIENS movie (made reference to them here). I have them on my my desk.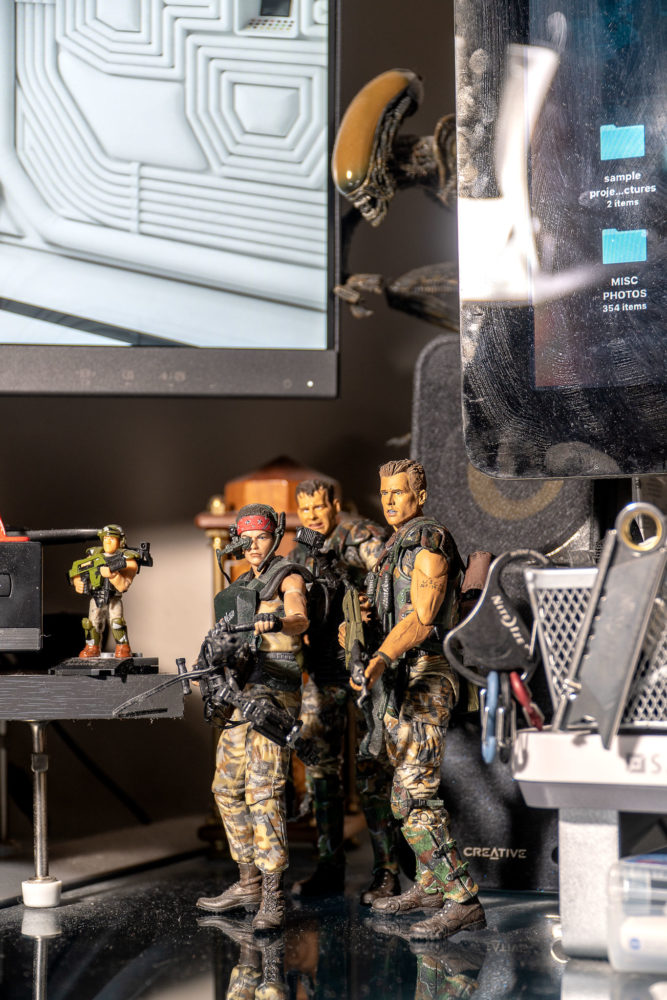 One thing I've always wanted for authenticity's sake, is a helmet for Private Hicks (he's in the back). I found one on Amazon but it would require me buying an entire collection and all I wanted was a helmet.
So now that I have a 3D printer I thought I would look online and maybe, someone has designed one.
A fellow Action figure comrade did indeed…
Not entirely happy with what I came up with but getting there. I think I can still salvage it with some paint but overall, I'm happy. Click on the gallery for larger images.
Gilberto